White Collar Defense and Investigations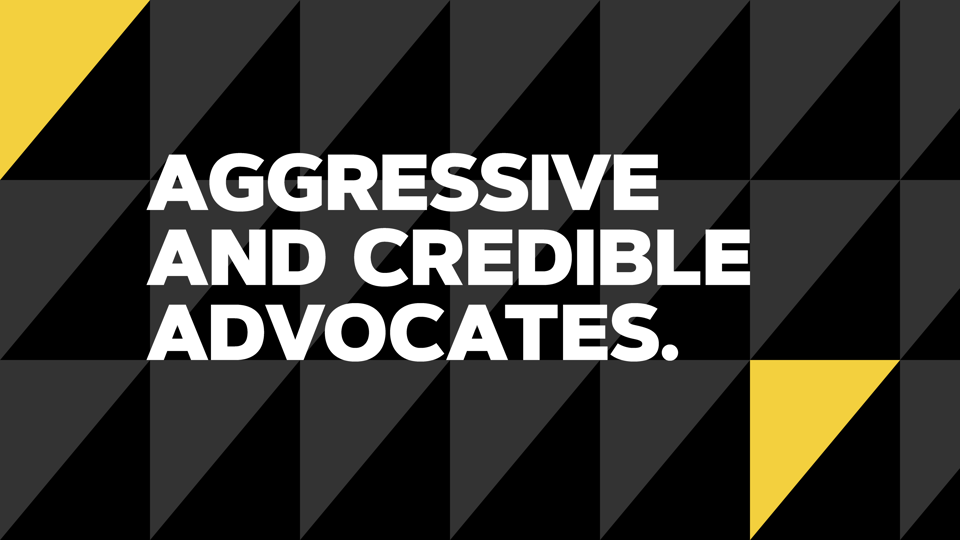 Deeply Rooted Government Experience
Kasowitz's White Collar Defense and Investigations Practice Group is built on a foundation of deeply rooted government experience and decades of success defending corporations and individuals in highly sensitive regulatory and criminal matters.  Our attorneys include a former United States senator, a former United States Attorney, numerous former U.S. and District Attorneys and two former state attorneys general.  In addition to having earned the honor of being trusted counsel to numerous industry leading companies and high profile professionals, our white collar lawyers have been recognized as being among the best in the field by sources including Chambers USA, The Legal 500, Super Lawyers, Best Lawyers and the National Law Journal.
Government Investigations
Our lawyers have experience in every facet of government investigations, including having formerly served as the prosecutors coordinating investigations with law enforcement agencies, conducting investigations as state attorneys general and members of the United States Congress, and counseling companies and individuals on appropriate ways to stave off investigations through proactive disclosures or respond to subpoenas issued by the Securities and Exchange Commission (SEC), the Department of Justice (DOJ), state attorneys general, the United States Congress and other government agencies.
Collectively, we have been involved in white collar investigations involving the Foreign Corrupt Practices Act (FCPA), fraud, commercial bribery, price-fixing, cartel, money laundering, cyber security, tax evasion, insider trading, racketeering, public corruption, insurance fraud, health care fraud and other violations allegedly committed by companies across industries arising in over 50 countries in virtually every region of the world, including the United States, the Far East, Southeast Asia, the Middle East, Central and South America, Africa, and Central and Eastern Europe.
We draw on our well-honed understanding of the key concerns and priorities that the government seeks to address in regulatory investigations to lead clients through the response process.  Discretion and thoroughness guide our approach, both in navigating clients through investigations and participating in the design and implementation of effective, verifiable, compliance and monitoring provisions central to their resolution.  In addition, we represent clients in post-investigation settlement negotiations with government agencies involving agreements containing integrity provisions.
Internal Investigations
We also lead internal investigations on behalf of Fortune 500 companies, public entities, private institutions, corporations, boards of directors and special committees concerning suspected corporate malfeasance including insider trading, fraud, trade secret theft, market timing, market manipulation and obstruction of justice, among others.  We have conducted such investigations as a result of our clients' independent decisions to look into suspected wrongdoing, as well as parallel to ongoing government investigations.  Our focus in such matters rests with limiting our clients' exposure and providing recommendations for remedial actions and disclosures as necessitated by the circumstances.
Compliance
We assist companies in adopting procedures to promote and monitor FCPA, anti-fraud and other legal compliance measures by designing and implementing legal, financial, technical, audit and other corporate compliance and training programs and customized policies, document retention programs and related systems.  To help clients ensure the adoption of newly developed policies and procedures, we will conduct audits to monitor compliance on an ongoing basis after the implementation of newly launched programs.  We also provide training to senior management and key personnel and advise management and boards of directors on best practices, voluntary disclosures and reporting to the DOJ, SEC and other agencies.
White Collar
We are distinguished by our record of successfully representing clients accused of white collar crimes resulting in grand jury investigations and criminal trials in both domestic and foreign jurisdictions, including submissions and defenses in Japan, Taiwan and the European Union.  Having tried hundreds of felony cases before juries and having secured acquittals in numerous highly contested matters, we willingly represent white collar clients through trial when appropriate.  We have successfully defended numerous high-profile white collar defendants.  Our lawyers' cases have resulted in over 50 published opinions, many of which have been cited in other opinions, treatises and articles.
Work Highlights