International Disputes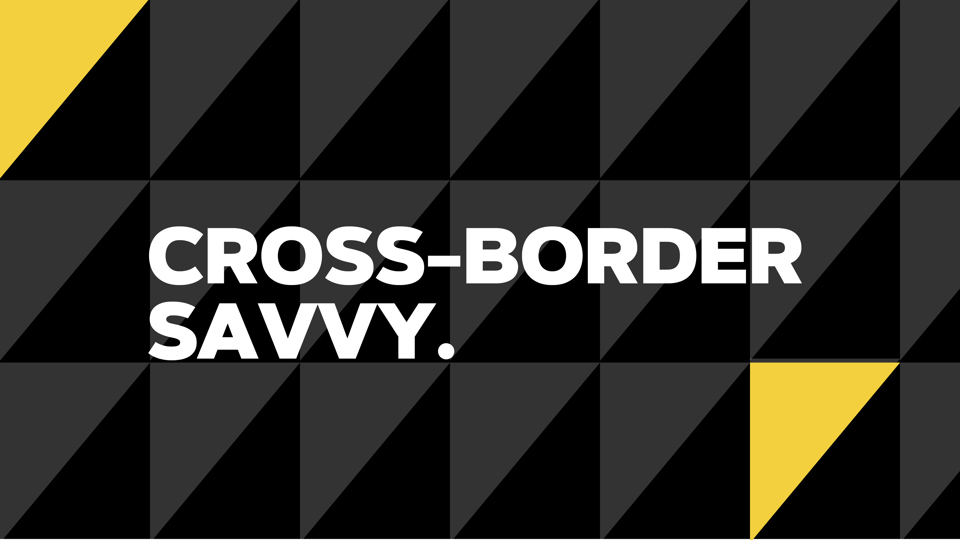 Resolving International Crises and Outmaneuvering Opponents Around the Globe
Kasowitz is a global leader in complex international disputes and cross-border litigation matters.  We have extensive experience in international matters concerning civil and criminal fraud and financial misconduct, complex commercial litigation and arbitration, and judgment enforcement and enforcement defense. 
We are known for our deep roster of international private clients, for whom we protect and defend assets, manage and coordinate international litigation and local counsel, and manage reputational issues across multiple jurisdictions.  We quarterback our international private clients' global litigation strategies, and handle related crisis communications efforts, and typically team with best-in-class local practitioners, ensuring that clients receive seamless advice and representation across jurisdictions.
We have led numerous major cross-border litigations for individual and corporate clients located around the world, including in Central and South America, the United Kingdom and Europe, Russia, the Middle East, South East Asia and the Far East.
We also regularly lead international arbitrations, advising on all stages of the arbitration process, including pre-arbitral negotiations, the conduct of arbitral proceedings, and advocacy at hearings.  Our lawyers are included in the lists of recommended arbitrators for foreign arbitration centers, and have been routinely appointed as arbitrators to hear disputes throughout the world. 
Our work in international disputes includes inbound work involving international clients dealing with issues (both private and governmental) in the U.S., and outbound matters involving coordinating clients' responses to international threats (from both private actors and governments).
The core members of our International Disputes team are consistently recognized by leading publications for their work in this area, including firm founder and managing partner Marc Kasowitz, who is recognized as one of the nation's top litigators by Chambers USA, Benchmark Litigation, The Legal 500, The American Lawyer, The Globe and Mail, Law360 and Lawdragon 500, among others.  Rob Rathmell, Co-Chair of Kasowitz's International Disputes team, is ranked Band 1 for Financial Crime: High Net Worth Individuals in the UK in Chambers' High Net Worth Guide, as well as recognized as a leading lawyer in The Legal 500, Spear's 500, Legal Week's Private Client Global Elite, Who's Who Legal and Citywealth.
Work Highlights