Clarine Nardi Riddle Elected to the Economic Club of Washington, DC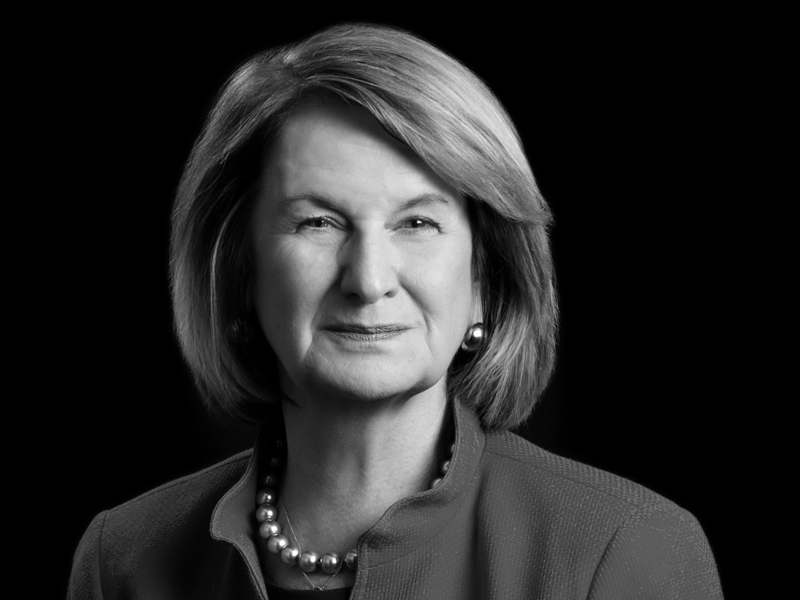 The Hon. Clarine Nardi Riddle, chair of the firm's Government Affairs practice and former United States Senate Chief of Staff to Senator Joseph I. Lieberman, was recently elected to the Economic Club of Washington, DC. Organized in 1986 as a non-profit, non-partisan corporation, the Economic Club was established in recognition of the unique and critical role that Washington plays in the national and world economies and because of the Washington metropolitan area's increasing economic diversity and importance as a center of business activity.
"It is a privilege and honor to join an organization that facilitates non-partisan dialogue among top executives, government officials and members of the diplomatic community on issues that are critically important to our nation's future," said Hon. Nardi Riddle. "In 2010, I co-founded No-labels, an organization of Republicans, Democrats and Independents, with the similar mission to move America from the old politics of point-scoring toward a new politics of problem-solving. I'm pleased to have the opportunity to weave this same thread through my participation in the Economic Club."
Hon. Nardi Riddle provides legal, strategic and policy advice to national and international clients on matters at the intersection of law, business and public policy. She has led bipartisan chief of staff groups on Capitol Hill and collaborated with the White House and decision-makers on both sides of the aisle to shape legislation and assist in the approval of presidential executive and judicial nominations. She also has worked with various political action committees, and has extensive experience working with advocacy groups and grassroots networks to advance legislative goals. She worked with Senator Lieberman in virtually every major area of public policy, including national and homeland security, foreign policy, fiscal policy, environmental protection, human rights, health care, trade, energy, cybersecurity and taxes. She also served as the first female state Attorney General of Connecticut, Judge of the Connecticut Superior Court, and Special Counsel to Senator Lieberman, as well as his Deputy and Counsel, when he was Attorney General of Connecticut. Prior to becoming Senator Lieberman's Senate Chief of Staff, she was Senior Vice President and General Counsel of the National Multi Housing Council, an association representing the interests of the nation's most prominent owners and operators of multifamily rental housing. She also served as Deputy Corporation Counsel for the City of New Haven, Connecticut.
Hon. Nardi Riddle was a member of the Blue Ribbon Committee of the US Army War College Board of Trustees to identify how to attract and retain females in teaching positions at the College. Additionally, she serves on the Indiana University Maurer School of Law Center for Constitutional Democracy Board of Directors, the Board of the Connecticut Policy Institute, the Board of Advisors to the National Bureau of Asian Research, the Board of Trustees and Counsel of the Center for Excellence in Education, and the Turkic American Alliance Board of Advisors.