Senator Lieberman Joins Kasowitz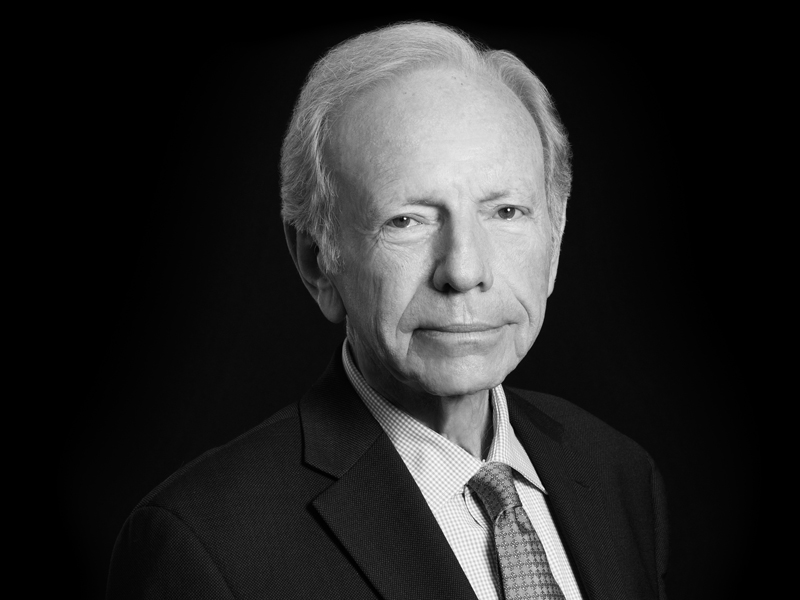 Kasowitz Benson Torres LLP is pleased to announce that former United States Senator Joseph I. Lieberman is joining the firm as Senior Counsel in the firm's New York office. Senator Lieberman's practice will focus on independent and internal investigations and advising clients on a wide range of public policy, strategic and regulatory issues. He is also expected to play a significant role in client development globally. 

Senator Lieberman, the Democratic Vice-Presidential candidate in 2000, served 24 years in the United States Senate, retiring in January of this year after his fourth term ended. During his tenure, Senator Lieberman helped shape legislation in virtually every major area of public policy including national and homeland security, foreign policy, environmental protection, human rights, health care, trade, energy, cybersecurity and taxes. He served in many leadership roles including as Chairman of the Committee on Homeland Security and Government Affairs, which is the Senate's major oversight and investigative committee. On that Committee, Senator Lieberman led numerous congressional investigations, including investigations into Enron's collapse, the federal government's response to Hurricane Katrina, the Fort Hood mass shooting, and most recently the deadly attack in Benghazi, Libya.
During 2012, his last year in the Senate, Senator Lieberman received many awards and tributes, including the Ewald von Kleist Award which is given to the individual who has "made an outstanding contribution to peace and conflict resolution" by the Munich Security Conference, the most prominent independent forum for the exchange of views by international security policy decision-makers. That year the Republic of Korea also awarded him the Order of Diplomatic Service Merit Gwanghwa Medal.
Prior to being elected to the Senate, Senator Lieberman served as the Attorney General of the State of Connecticut for six years. He also served 10 years in the Connecticut State Senate, including three terms as majority leader. He is a graduate of Yale University and Yale Law School. 

"I am very happy to be joining Kasowitz Benson Torres LLP and excited to return to my roots as a lawyer and counselor with the opportunity to use the independent investigative skills I learned as Attorney General and during many Senate investigations," Senator Lieberman said. 

Senator Lieberman added, "There is also a personal side to my joining this firm because I have known Marc Kasowitz and his family from New Haven for more than forty years. In fact, Marc volunteered in my first political campaign in 1970. But of course, I am most excited about joining the firm because Marc and his colleagues are known as really excellent and creative lawyers who fight very hard for their clients and who achieve highly successful results." 

Marc Kasowitz, the firm's founding and managing partner, said, "We are thrilled that Senator Lieberman has decided to join us. This is a great day for the firm and for our clients, as there are few individuals whose integrity, character and judgment match that of Senator Lieberman. His incredible breadth of knowledge and experience will be a powerful resource."