The Coronavirus Aid, Relief, and Economic Security Act (CARES Act) Loan Provisions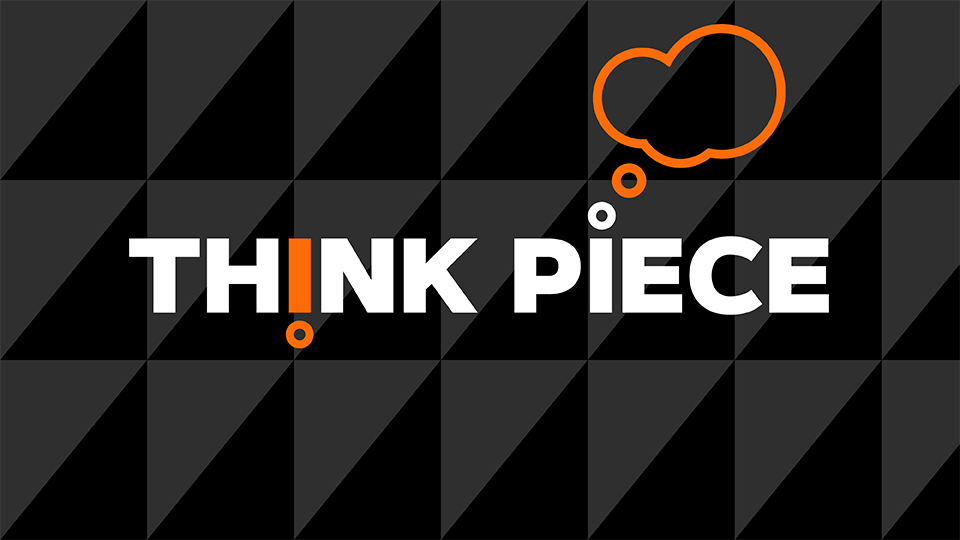 In further response to the COVID-19 pandemic, Congress passed the CARES Act and the President signed the bill into law on Friday, March 27, 2020.  This legislation builds upon the COVID-19 Phase 1 and Phase 2  response bills, which went into effect in early March. 
The CARES ACT provides $2.2 trillion in relief to individuals, businesses, and states, among others, and includes:
$349 billion for low-interest business loans that could be partially forgiven (more below)
$500 billion for loans and financial assistance to companies and state and local governments, including $29 billion in loans to U.S. airlines and related businesses. Additional funds would be provided to aviation workers.
$150 billion for financial aid to state, local, and tribal governments.
An additional $600 per week for those receiving unemployment benefits.
Payments of up to $1,200 for individual taxpayers, and $500 per child, phased out when incomes exceed $75,000 for individuals and $150,000 for couples filing jointly.
The White House and Congress have not ruled out further stimulus relief in the future. 
The following are some of the key loan programs for businesses provided under this new law:
Paycheck Protection Program (PPP) Loans
The CARES Act significantly expands the Small Business Administration's (SBA) 7(a) loan program with the temporary authorization of a new Paycheck Protection Program.  This program, administered by the SBA, will provide $349 billion in low-interest loans, fully backed by the government, which are expected to be forgiven.  The Paycheck Protection Program waives certain SBA fees and rules requiring recipients to provide collateral or to be unable to obtain credit elsewhere.  This new loan program is intended to assist recipients with financial obligations incurred between February 15, 2020 through June 30, 2020. 
The SBA is required to assume that loan applicants in operation as of February 15 were adversely affected by COVID-19, and require lenders to let recipients defer payments for at least six months and as long as one year.
Eligibility
Unlike traditional SBA-backed loans, which only cover small businesses, PPP covers a broader range of entities, including:  (i) businesses with fewer than 500 employees; (ii) small businesses as defined by the SBA Size Standards at 13 C.FR. 121.201; (iii) 501 (c)(3) nonprofits, 501(c)(9) veteran's organization, and Tribal business concern described in section 31(b)(2)(C) of the Small Business Act with not more than 500 employees; (iv) hotels, motels, restaurants and franchises with fewer than 500 employees at each physical location without regard to affiliation under 13 C.F.R. 121.103; (v) business that receive financial assistance from Small Business Investment Act Companies licensed under the Small Business Investment Act of 1958 without regard to affiliation under 13 C.F.R. 121.10; and sole proprietors and independent contractors. 
SBA size limits vary among industries, and in some instances may be allowable for businesses in excess of 500 employees.
Terms
Amount: The lesser of $10 million or 250% of average monthly payroll costs (with some exclusions including compensation over $100,000)
Eligible Use: Employee salaries, payroll costs, continuation of group healthcare benefits (paid sick, medical or family leave and insurance premiums), commissions (or similar compensations), interest on any mortgage obligations (excluding prepayment of principal), rent, utilities, and interest on debt obligations incurred before February 15.
Interest: Capped at 4%
PPP Loan Forgiveness
PPP loan recipients can apply for loan forgiveness from the SBA for an amount equal to the sum of the costs incurred and payments made during the 8-week period following origination of the loan for eligible payroll related costs, mortgage interest, rent, and utility payments. The forgiven amount will be decreased for businesses that reduce their workforce. It also, however, will be increased for wages paid to employees who are paid tips. Amounts forgiven may not exceed the principal loan amount.  Note – While the PPP can be used for interest on other debt obligations incurred prior to February 15, 2020, that use is not eligible for forgiveness.
Loans that have been forgiven will not be included in the borrower's taxable income.
It will be important to document all payments under the PPP loan to receive forgiveness.
Next Steps
The CARES Act requires the Treasury Department to promulgate regulations within 15 days of enactment.  We expect further details about applying for a PPP loan to be available online at the SBA within a matter of days with an approved list of lenders. 
Economic Injury Disaster Loans (EIDL) and EIDL Grants
The CARES Act provides $10 billion to expand the EIDL program from January 31 through December 31, 2020.  EIDL is an existing SBA loan program that covers companies in the event a national disaster is declared, as President Trump did on March 13, 2020. This program is separate from PPP, but also covers  businesses, cooperatives, employee stock ownership plans, and tribal businesses with 500 or fewer employees, as well as sole proprietors and independent contractors. It may be accessed through SBA's existing small business lending processes. 
The measure also authorizes the SBA to advance as much as $10,000 as a grant to existing and newly eligible disaster loan recipients within three days of receiving their applications. Recipients could use these funds to pay sick leave to employees affected by COVID-19, retain employees, address interrupted supply chains, make rent or mortgage payments, and repay debt. Recipients would not have to repay these funds.
Companies may maintain an EIDL for separate purposes in addition to those covered by a PPP loan.  However, companies that sought an EIDL to cover bills also covered by the PPP loan program will able to refinance any resulting EIDL loan into a PPP loan for the same purpose and still be eligible for loan forgiveness.
Federal Reserve Programs
The Federal Reserve's Main Street Lending Program is expected to be announced soon and will add additional options for business loans. 
Under the CARES Act, Federal Reserve lending programs must endeavor to provide financing to banks or other lenders to make direct loans to businesses, including nonprofits, with between 500 and 10,000 employees. The interest rate for such loans may not exceed 2%, and would not require interest or principal payments for the first six months of the loan.
To be eligible, borrowers must certify that they:
Will use the loan to retain at least 90% of their workforce until September 30, 2020;
If they have already laid off workforce, intend to restore at least 90% of their workforce as of February 1, 2020, within four months of the end of the COVID-19 health emergency;
Are U.S.-based;
Will not pay dividends or repurchase equities;
Will not outsource jobs or relocate them outside the country, or abrogate existing collective bargaining agreements for the term of the loan and two subsequent years; and
Will remain neutral on any union organizing efforts during the loan term.
Bankruptcy
The CARES Act allows businesses with as much as $7.5 million in debt to qualify for a streamlined Chapter 11 bankruptcy process, increasing the current debt limit of $2.73 million for eligible small businesses.
For one year following the bill's enactment, the measure temporarily excludes federal payments related to COVID-19 from income calculations under Chapter 11 bankruptcy proceedings. It would also allow debtors experiencing hardship because of COVID-19 to modify existing bankruptcy reorganization plans.
*        *        *
Kasowitz Benson Torres LLP's Government Affairs and Strategic Counsel team stands ready to assist you.  We  provide public policy advocacy and strategic counsel to individuals, firms, non-profits and trade associations at the intersection of law, business and public policy.  Led by former Connecticut Attorney General and Senate Chief of Staff Clarine Nardi Riddle, and anchored by former Senator Joseph Lieberman, the practice group combines strategic counseling, substantive policy knowledge, and insiders' experience and perspectives on Capitol Hill to support our clients. 
For more information, please contact:
Senator Joseph I. Lieberman
Senior Counsel
jlieberman@kasowitz.com
Clarine Nardi Riddle
Counsel
cnriddle@kasowitz.com
Mark J. Robertson
Special Counsel
mrobertson@kasowitz.com
John M. Thomas
Policy Advisor
jthomas@kasowitz.com
Justin S. Rubin
Special Counsel
jrubin@kasowitz.com